Trademark Disputes
Trademark Litigation in Thailand on trademarks can be very costly. The matter of Orien SPA Co. Ltd. v. Piyawat Usahakamyang Co. with regards to trademark disputes highlights a few interesting issues.
Facts:
Company A sought the registration of trademark "DE FIANCE" for clothes and garments in Thailand. The Registrar of Trademark in Thailand however refused to allow registration because of an existing registered trademark in the name of ABC which is similar to Company A's "DE FIANCE". Company A appealed the decision of the Registrar to the Board, but the Board sustained the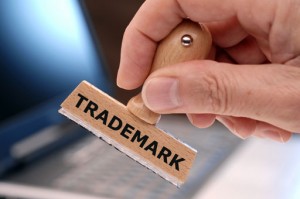 decision of the Registrar. Hence, Company A filed a case before the Central Intellectual Property and International Trade Court to cancel the defendant's trademark registration.
Company A alleged that it had registered the trademark in other countries since 1982, thereby establishing a good reputation in some European Countries, in Italy, China, Singapore and Taiwan. It also presented proof that the trademark "DE FIANCE" was derived from the last name of their company's president, thus claiming a better right to the trademark. ABC however maintained its position that Company A is not the owner of the trademark and that he has been using the same since 1986 for his goods sold in Thailand.
Issue:
Whether or not Company A has a better right because of prior use to the trademark "DE FIANCE".
Ruling:
Company A has a better right.
The facts of the case are similar to the case of Orien SPA Co. Ltd. v. Piyawat Usahakamyang Co. Ltd., decided by Thailand Supreme Court on May 30, 2000. In the said case, the Supreme Court decided that the act of the defendant in the case which is similar to the act of ABC constitutes bad faith because it can be reasonably be implied that he sought registration of the Trademark in Thailand because the same was not registered in the name of Company A.
There can be no way that good faith on the part of ABC be a defense. Since the trademark of ABC is similar to the trademark sought to be registered by Company A, it might lead the public to confusion as to the real origin of the goods.  Hence, Company A which has prior use shall have a better right to register the trademark.
Nevertheless, under the laws of Thailand, an owner of an unregistered trademark cannot sue before any Thai Courts hence cannot bar ABC from using the trademark until it has been successfully cancelled before the Registrar of Trademark in Thailand.
Source: http://www.asianlii.org/th/case