Based on the so called "lifeblood" doctrine, book authors described taxes as the bread and butter of one's country. It gives the government the funds it needs in order to serve its people the protection they deserve. Tax obligations of corporations in Thailand are thus intended to the betterment of the whole country and its economy.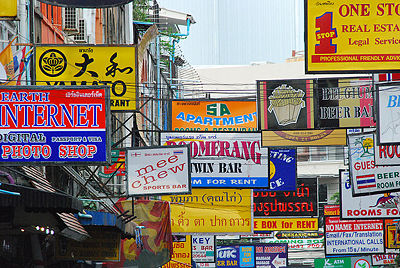 A corporation in Thailand is normally liable for a corporate income tax of 30% of its net profits. A corporate income tax is a direct tax in Thailand levied on juridical persons such as company or partnerships doing business in Thailand or is deriving income therein. This corporate income tax is not only levied to Thai corporations but foreign corporations are also bound to pay. The corporate income tax is levied on the net profits of the corporation deducting the expenses allowed under the Revenue Code of Thailand.
A corporation is required to file a corporate income tax return, which must be accompanied by an audited financial statement. It is required to file a half-year return and pay 50% of the estimated annual income tax by the end of eight month of the accounting period. Tax paid under this scheme is considered as a tax credit in the tax due to the corporation. If it fails to pay the estimated tax or it paid less than its obligation by more than 25%, it may be subject to penalties such as fine amounting to 20% of the deficit amount. Subsequent non-compliance of a corporation to pay after an assessment is made shall warrant a penalty which is equal to double the amount of the outstanding tax due.
A corporation may also be subject to Value Added Tax imposed upon services and goods imported in Thailand. Corporations which are engaged in the business of banking, finance, life insurance, pawnshops, and real estate are also subject to Specific Business Tax. A corporation in Thailand may also be subject to municipal tax, stamp duty as well as custom duty.
The tax obligations of corporations in Thailand differ according to the business engagement of the corporation. A corporation incorporated in Thailand is liable to pay taxes due to its profits derived from their income from within and without Thailand. Corporations in Thailand however can claim tax deductions. The Government of Thailand concurred tax treaties with other countries which means that tax paid to these respective countries can be claimed as a tax credit at the end of the taxable year for the corporation.