Laws relating to real estate properties in Thailand are strict in the sense that ownership of the same is limited to Thai nationals and foreigners are relatively prohibited from acquiring title to the same. Foreigners sometimes think that when they marry Thai nationals they could become co-owners of the real estate property. It is, however, not true in Thailand. Co-ownership of real estate in Thailand by Thai nationals and foreigners is still prohibited. Prior to March 23, 1999, when a Thai national marries a foreigner, she is strictly prohibited from acquiring real estate property in Thailand. Here comes the usufruct!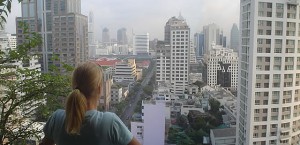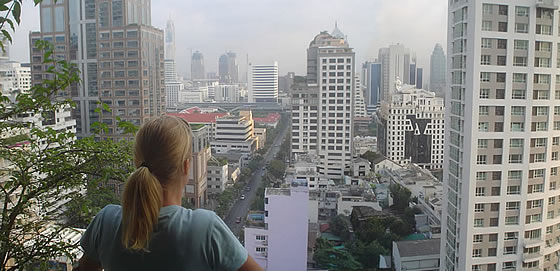 A Ministerial Regulation was however passed by the Minister of the Interior on said date, revoking such restriction to Thai nationals. It is a condition sine qua non however that when a Thai national with a foreign spouse buys a real estate property, she has to execute a letter of confirmation together with the said alien spouse that the property will become a separate property of the Thai spouse. This rule is intended to insure that prohibition against foreign ownership of real estate properties is not circumvented.
You may ask "can there be no instance that a foreigner like you will enjoy real estate property in Thailand?" Under certain circumstances, enjoyment of real estate property can be had but without actually possessing title over it. There are other means of securing rightful enjoyment of the property without actual conveyancing of title as we know it. With such rights, you are given the right to possess, use, enjoy and manage the property in Thailand. But you cannot own it. This right is often called a usufruct contract or agreement.
Under the Civil and Commercial Code of Thailand, a real estate property can be a subject of a Usufruct agreement. Hence, a foreign spouse may be a usufructuary of the real estate property owned by his Thai spouse. Entering in a usufruct agreement with a Thai spouse in order to be valid must be registered in the Land Department of Thailand where the title to the property is located. A usufruct executed in favor of a natural person is valid until the expiration of the period intended by the parties.
If no time is fixed by the parties in the usufruct agreement, it is presumed that it is intended to be enforceable during the lifetime of the usufructuary. Hence, a foreigner who is designated to be a usufructuary of a property of his Thai spouse may enjoy the right to use the property subject to a condition that he will exercise reasonable or due diligence over the property. Through usufruct agreement, a foreigner may at least enjoy to the fullest his stay in Thailand. Speak to a lawyer in Thailand before you decide on your property.