Countries around the world are adamant in protecting the interests of their citizens. Through their respective governments, they enact and implement laws to safeguard these interests including those economic in nature such as job security.
Among those is Thailand which has provided infrastructure, initiated programs and fostered partnerships in order to create jobs for its citizenry. To ensure availability of these employment opportunities for its locals and in order for these jobs not to be over-saturated with foreign workers, the Thai government requires foreigners to secure work permits before they can work in the kingdom.
Alien Workers Act 2008 of Thailand requires foreign workers to obtain their work permits before they can even start working in the country. However, in the last two years, the King of Thailand has issued Decree No. 1 in 2017 thereby repealing the bits and pieces of the previous law. In 2018, the Thai King issued Decree No. 2 repealing some parts of Decree No. 1.
Decree No. 1
Under this decree, when a foreigner is issued with a work permit, he is duty bound to work with the same employer, on the same location and job description as what has been reflected upon on the work permit that he had applied for and was granted with. Only he can deviate from these if he has applied for and has satisfied the requirements set Section 71 of the same Decree.
Decree No. 2
Decree No. 2 repealed some sections of Decree No. 1 including Sections 71 and 72. It also said that any work permit holder may engage in jobs that are not specified on the list of jobs particularly restricted from foreign nationals. Further, the Decree also said that permit holders may now also work for anyone, in any locality in Thailand and work condition as long as, again, these jobs are not restricted from foreign workers.
Non-Thais coming to Thailand for seminars, cultural exchange activities or to conduct training are also not required to obtain a work permit prior to their travel to the country. Individuals who come to the country to conduct investment activities that may contribute to Thailand's growth may also be exempted from being required with a work permit.
Nonetheless and although there are work activities in Thailand that do not require foreign nationals to obtain a work permit, they still have to notify the Thai Employment Department with their activity otherwise they can be imposed with a reduced fine.
Noncompliance Sanctions
For violations of thereof, both the Thai employer and the foreigner employee can be imposed with fines and or imprisonment albeit these have been reduced based on the latest Decree i.e. a foreign worker failed to notify the authorities. The fine for this type of violation used to be up to 100,000.00 THB but now the ceiling has been reduced to 50,000.00 THB.
Other Updates
Filing for a work permit used to be a tedious, heavily paper-dependent process that applicants had to submit documents to the concerned Thai government agency in person. These days, however, foreign workers may now file their applications for work permits online.
Indeed, these updates on Thai work permit has opened up the country for key foreigners with knowledge and skills still wanting among available Thai workers. This is hugely beneficial as these amendments foster transfer of talents from foreigners to their local counterparts.
Summary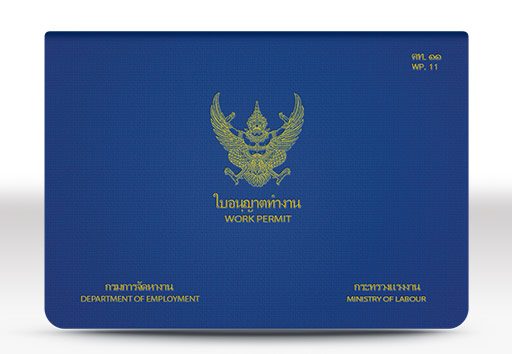 Article Name
Thailand Relaxes Law of Work Permit for Foreigners
Description
Alien Workers Act 2008 of Thailand requires foreign workers to obtain their work permits before they can even start working in the country.
Author
Publisher Name
Publisher Logo